INTRODUCTION
   In August 2005, Kainan University Chinese Language Center [Taoyuan Center] was established, then in 2006 launched the next Chinese Language Center in Taipei City [Taipei Center]. Thanks to the convenient traffic network linking with both Taoyuan and Taipei center, furthermore friendly learning environments, that why, the number of students has grown to more than 100 each year.
   Since August 2021, Dr. Hueiju Huang has served as the director of the Chinese Language Center.
   The purposes of the Chinese Language Center:
1. Planning a complete and professional Chinese language study course.
2. Planning a complete and professional teacher training related course.
3. Providing a complete Chinese language learning course for the exchange of foreign teachers and students of Kainan University.
4. Cooperating with the Ministry of Education, the Overseas Chinese Affairs Committee, the World Chinese Language Education Association and other relevant units to provide Chinese language cooperation plans.
CLC TEAM
1. One Director, One full time administrative staffs.
2. More than 8 Chinese teachers.
The director of the center is a professor of Chinese language, and the chief executive must also be a Chinese language teacher, not a purely administrative employee.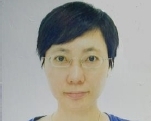 黃惠如 Assistant Prof. Dr. Hueiju Huang

Ph.D in Institute of Linguistics, NTU.

Tel:886 3 341 2500 #4138
Email: hjhuang@mail.knu.edu.tw
Office: A625
COURSE INFORMATION
[Course]
-Start date: According to the rule of the Center, feel free to send mail for asking first
-Course hours: 150 hours in one period
-Course fee: $26000 NTD
-Class time: from Monday to Friday, 9AM to 12AM or 1PM to 4PM, each day 3 hours
[Application Documents]
1. Passport
2. High school diploma and transcript
3. Financial certificate
4. Study plan
5. Certificate of language proficiency: TOCFL or TOEIC 350 (depending on country)
【2021 Calendar】
2021 Calendar
*Taoyuan Campus
(886-3)341-2500 #4140
No. 1, Kainan road, Luzhu District, Taoyuan City, Taiwan
mandarin@mail.knu.edu.tw
Downloads
【入學申請相關表單】


華語中心入學申請表_中英版




華語中心入學申請表_越南版




越南學生台北辦事處文件驗證說明




Q&A